LED Kit Extras Examples
These photos show our LED kits with extras vs standard competitor type LED kits without extras. The photos are taken in pitch black rooms with only the game used as lighting. Note the center playfield and flipper areas. 
This is a Funhouse before and after stock game and with our cool white ultimate led kit.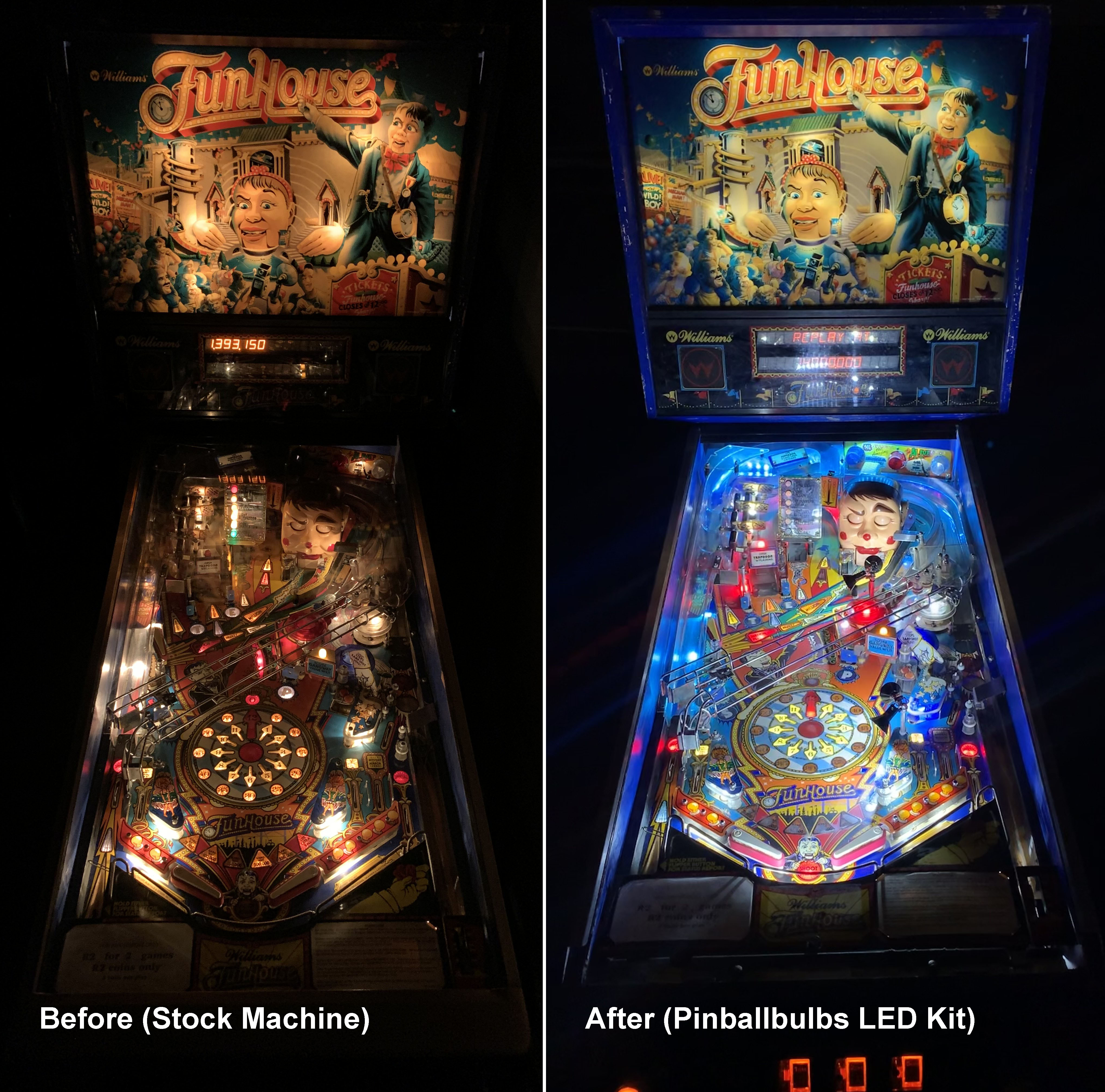 The first is a frankenstein with an LED kit on the left and an LED kit + extras on the right. Note the flipper area and center playfield. Try to track the ball in the dark on the photo on the left.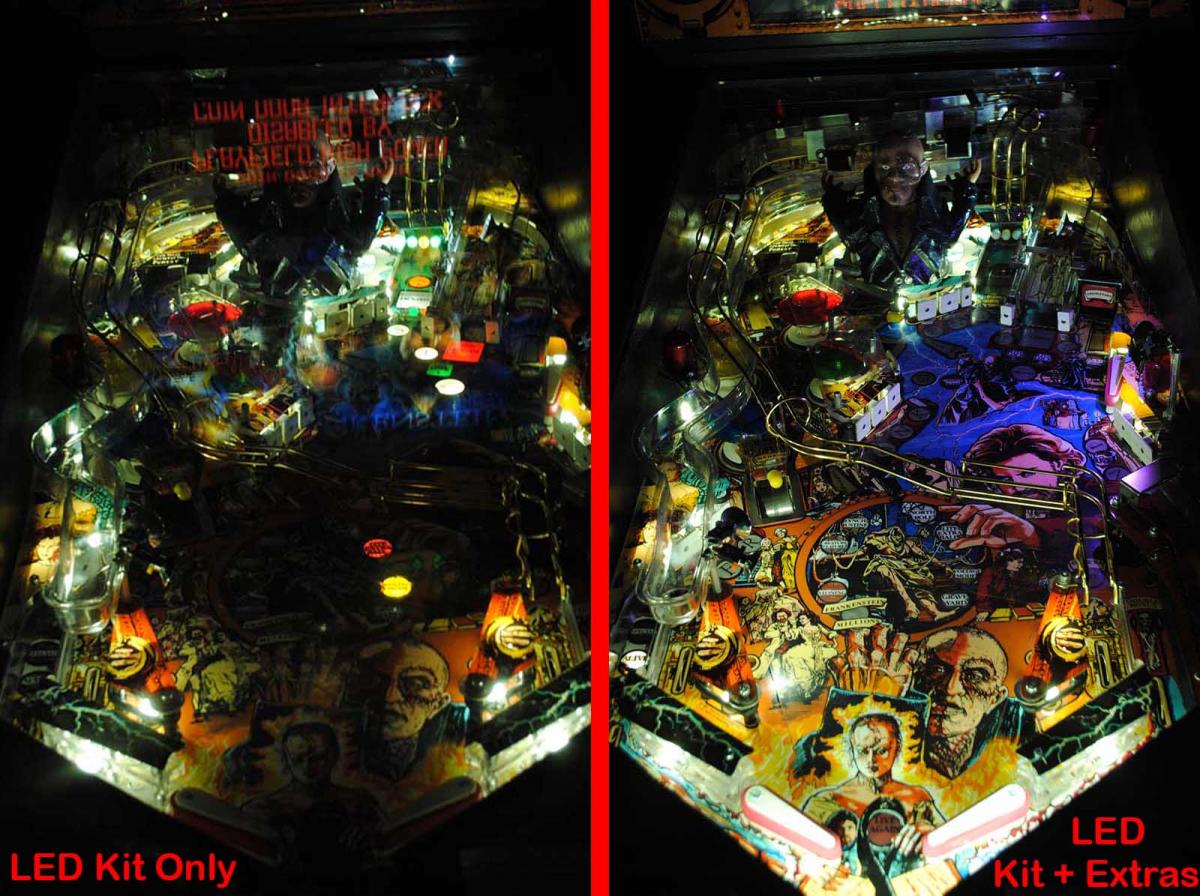 Here is a Shadow (Cool white edition) which customer brought in with some LEDs already in it. Photos in pitch dark room.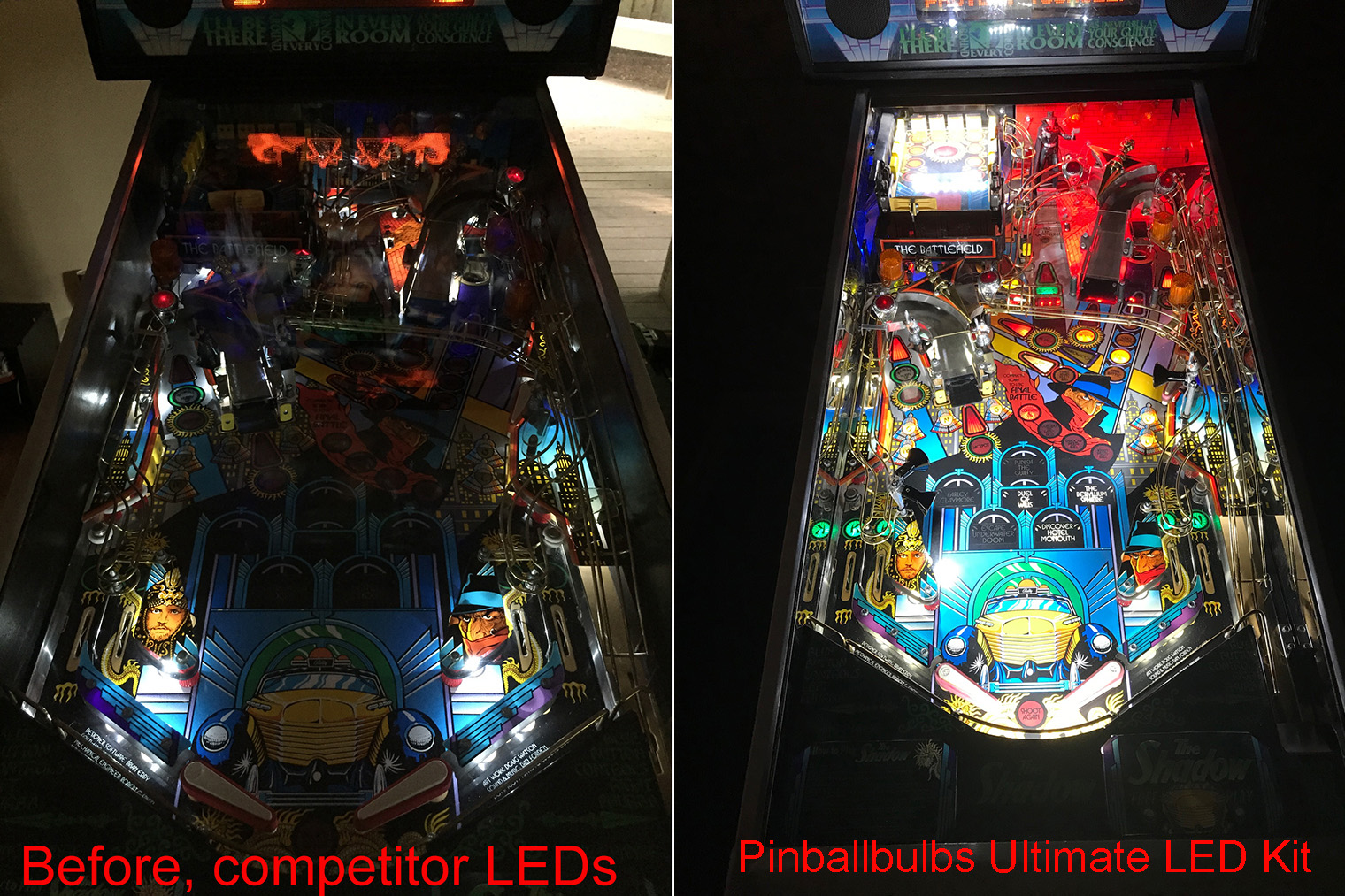 Next is a Guns N Roses. The game on the right almost looks like the playfield is backlit. The playfield on the left would be unplayable in a dark room.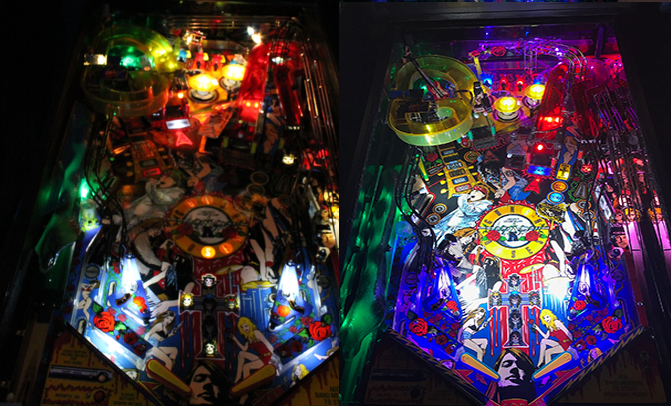 See two fish tales side by side. The game on the left has our extras kit the game on the right has only a regular competitor style LED kit:
Here is a Lost World showing LEDs vs LEDs + extras.